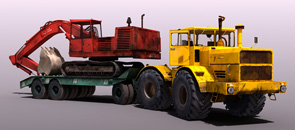 We produce high-quality 3D models and animations, which can be further used in your projects: commercials, trainings, cartoons, videos, architecture, etc. We also create 4D movies for 4D Theatres based on your ideas or developed fully by us. Realistic or cartoon-like, fantastic or true to life scenes, with additional special effects or without them.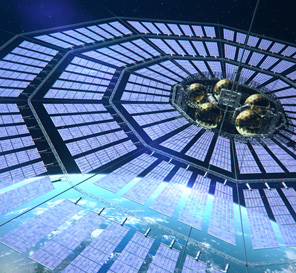 A short action movie made for a new unique attraction, located in the AHHAA Science Centre in Tartu. Visitors are offered to enter special lift - Space Elevator, which starts its journey on Earth and finishes on space orbit.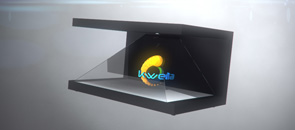 Kweila Ltd offers not only up-to-date technologies and equipment, but also supplies Clients with an outstanding promo video. Floating logo, product presentation or complex animation with special effects. Expand your advertising opportunities and attract Customers with our new brilliant solutions.
We offer Dreamoc™ technologies to the Baltic States' market
Being an official reseller of the Dreamoc™ products in the Baltics, we are going to change old advertising ideas. Printed output, billboards and banners became something usual. To attract visitors you need something new. Dreamoc™ – a new word in advertising world. Place Dreamoc™ in shopping centre, exhibition, conference, airport or any other public place – audience attention is guaranteed!